Your private receptions at Golf des Yvelines
Nestled in the heart of a 90-hectare listed wooded park, Château de la Couharde, a 16th century historical landmark, is open all year round and only 30 minutes' drive from Paris.
You'll fall under the spell of its authentic, natural setting surrounded by greenery and its magnificent restaurant overlooking the park. The head chef serves up traditional, gourmet, house-made cuisine with delicate flavours. She knows how to tantalise your taste buds!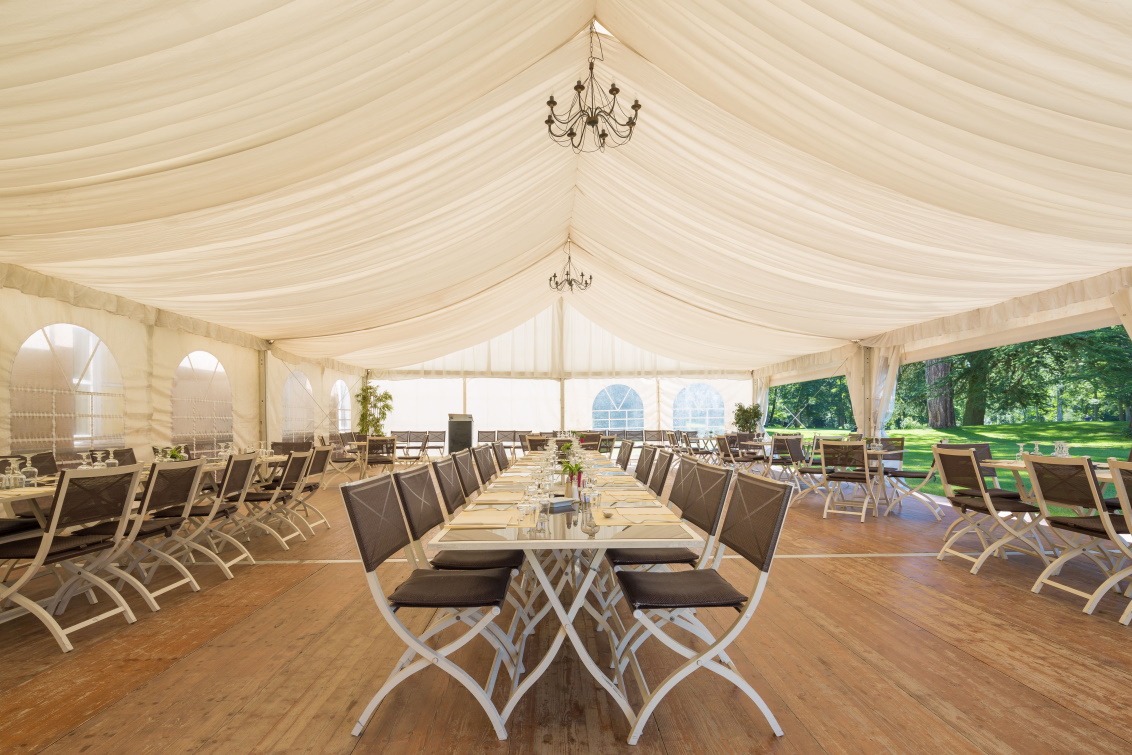 The reception venue
For your private evening events, we offer an elegant 200m² tent adjacent to the restaurant. It has all the comforts you need for your event to be a success, including heating, electricity, parquet flooring and an awning.
This area will be exclusively for your group. There may be a few golfers on the grounds until early evening, but they won't have access to your private room.
Capacity
We can accommodate up to 120 people seated (100 at round tables) and up to 150 people at a dinner cocktail.
The hire of a reception area includes the following services:
– Waiting staff, tables, tableware, tablecloths and napkins. Option to hire round tables and Napoleon chairs 
– Car parking
– Locker rooms
– There is an additional 80m² room (on the first floor) that can be used as an area for children. You can bring mattresses or camp beds to make a sleeping area there.
Contact
Contact our sales and events manager for more information or to make a booking
Vincent Fogelgesang
Contact us