The environment is at the heart of all Resonance Golf Collection golf courses. The impact of phytosanitary products on fauna and subsoil, the increasing scarcity of water and energy costs are all taken into account on a daily basis to reconcile respect for the environment with sustainability.
Water conservation initiatives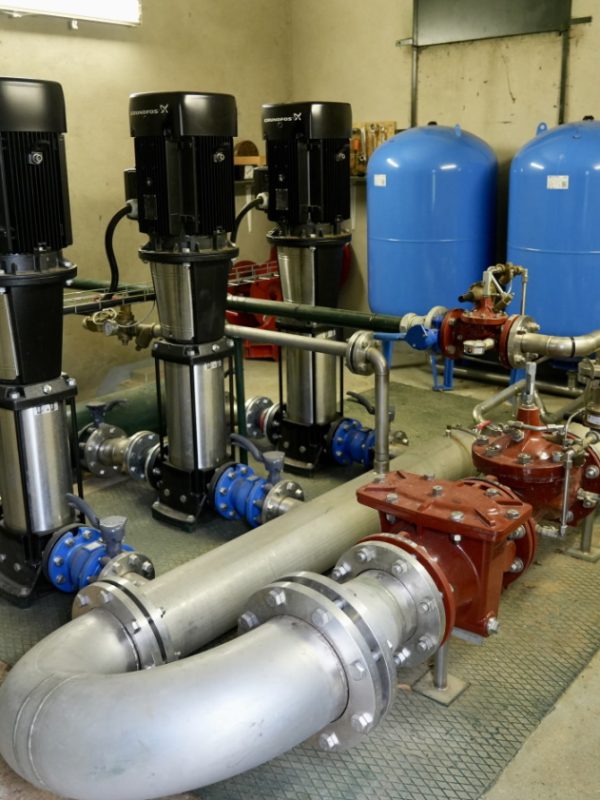 At Golf des Yvelines, the nerve center of the course is not its greens or fairways, but rather a small building hidden in the middle of the estate that houses the pumping station. "Without it, we couldn't water and the Les Chênes and Les Tilleuls courses would have difficulty surviving," explains Raymond Morand, the golf course's intendant. "That's why it's essential to maintain and modernize it, as we've been doing for over 5 years. The idea is to control as precisely as possible the watering needs of the courses, and therefore the quantity of water pumped from the golf course's three boreholes. This resource is as precious as it is vital to us. There's not a day goes by that I don't come and check the station, its condition and its consumption.
But in addition to the wells on the course, Golf des Yvelines recently rehabilitated an existing rainwater collection basin. "We scoured nearly 3,000m3 of soil from the bottom of this basin to restore it to its original capacity. Filled, it offers a height of 2.5m and nearly 5 to 6000m3 of water. It's not insignificant to have this kind of reserve at one's disposal in case of emergency.