Your seminars at Golf des Yvelines located just 30 minutes from Paris
On the first floor of Château de la Couharde, you'll find two meeting rooms with a magnificent view of the golf course and majestic lake. These rooms are equipped with everything you need for your corporate seminar, team building session, PR event or product launch.
We are open all year round and offer an unparalleled natural setting. To complement your business event, we also organise golf introductory sessions for beginners or tournaments for experienced players on our golf courses.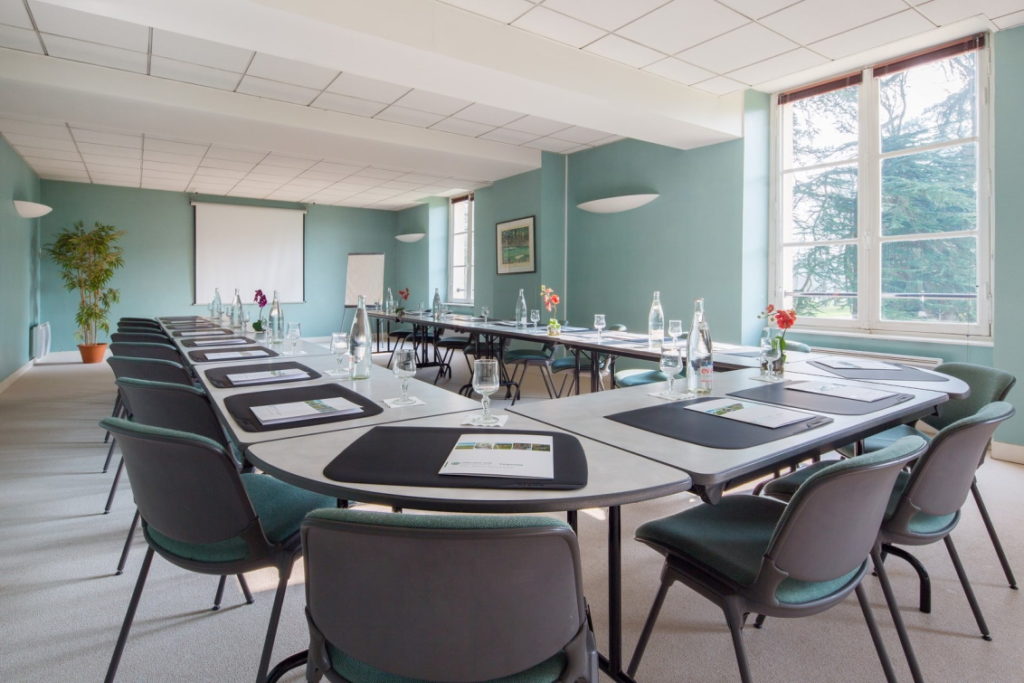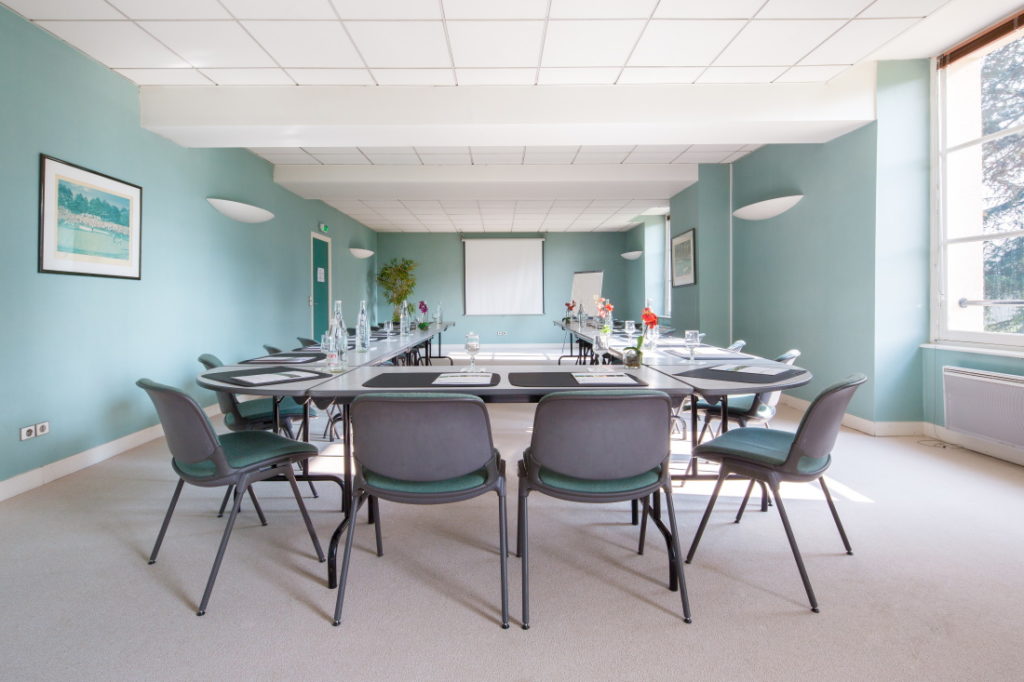 It is ideal for small working groups. This cosy room with natural lighting can accommodate up to 12 people in a meeting configuration. Fully equipped with a video projector, Wi-Fi connection and a flipchart, it has everything you need for your business event.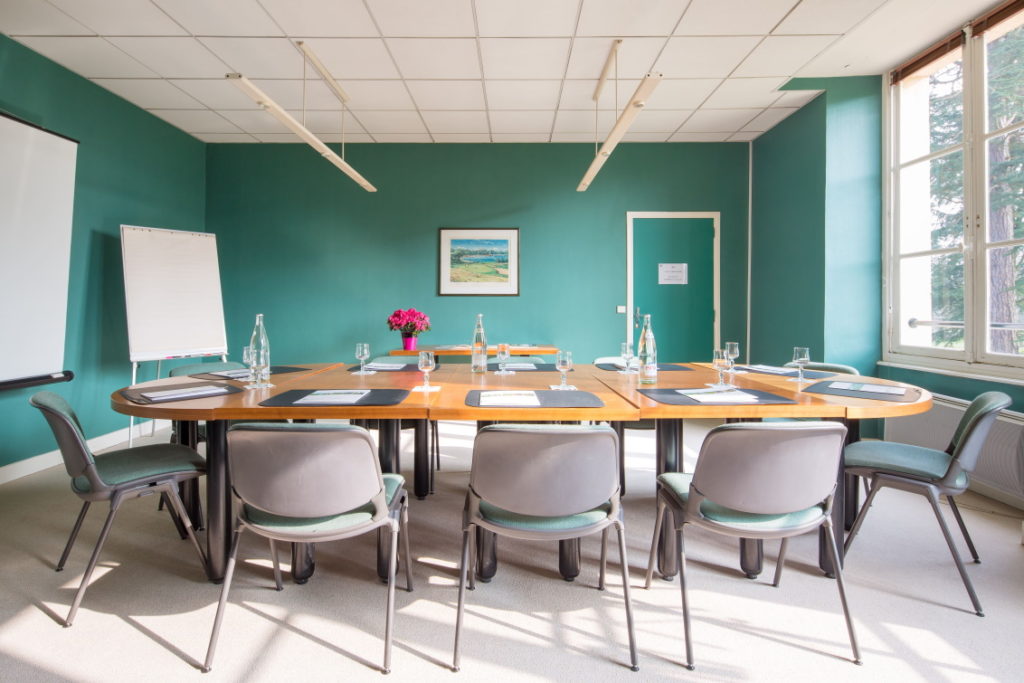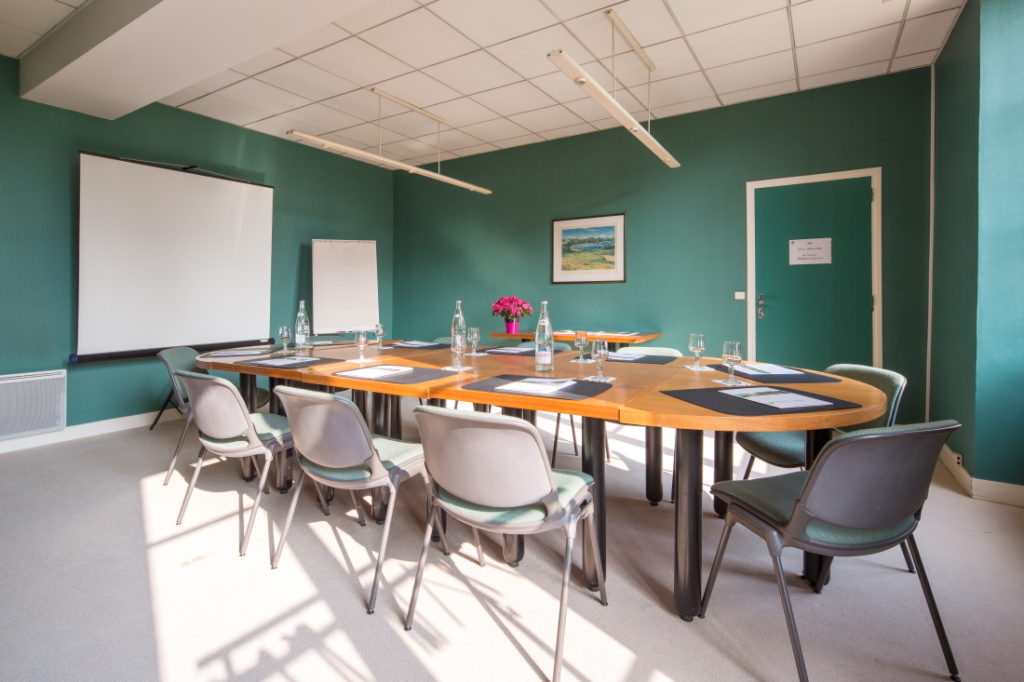 It is the more spacious of our meeting rooms. Its 78m² can accommodate up to 35 people in a U-shaped seating arrangement and up to 70 people with theatre-style seating. It is also fully equipped and enjoys natural lighting.
Contact
Contact our sales and events manager for more information or to make a booking
Vincent Fogelgesang
Contact us