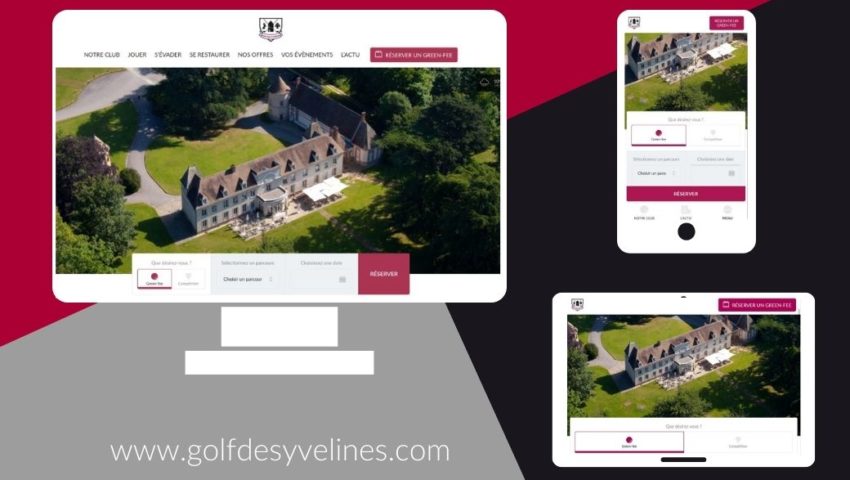 A new website with new features
We want our new website, with its user-friendly design, to give you a smoother, more enjoyable user experience on your computer, mobile or tablet.
New pages that make your life easier!
– OUR CLUB: find out more about the history of our golf club, access golf information directly, check out our clubhouse and proshop and discover what equipment and services the club offers.
– PLAY: explore our two golf courses and driving range in detail, find out more about our golf lessons and don't miss any of our tournaments.
– GETAWAYS: find out what activities are available near our golf club and which partner hotel is closest.
– OUR OFFERS: see all our special deals, member benefits and golf gift vouchers.
– YOUR EVENTS: organise your corporate and private events at our golf club.
– THENEWS: this page features all the latest news about Resonance Golf Collection, our unmissable events, and tips and advice on improving and perfecting your golf skills.
Book online at the best price
Booking green fees online has never been easier! As you browse our website, a 'Book green fees' button is permanently displayed, so you can book your tee-off time at the best possible price! Golf club members can also book a tee-off time using the "Member access" button.