Environmental stewardship is central to the ethos across all Resonance Golf Collection courses. The impact of pesticides on wildlife and groundwater, water scarcity, and energy costs are daily considerations in striking a balance between sustainability and enduring playability.
Raymond Morand, our superintendent, shares the actions taken to address ecological challenges at Golf des Yvelines.
Golf des Yvelines has been deeply committed for several years already to ecological transition, with every action on the course carefully considered to ensure respect for the natural resources and biodiversity that surround us.
Raymond, our Superintendent, focuses his work around three pillars that constitute the fundamentals of responsible course management:
Water management
Preserving biodiversity
Controlled use of products
At Golf des Yvelines, the nerve center of the course is not its greens or fairways, but rather a small building hidden in the middle of the domain that houses the pumping station. "Without it we can no longer irrigate and Les Chênes and Les Tilleuls courses would struggle to survive," explains Raymond Morand, the golf superintendent. "That's why it's essential to maintain and modernize it as we've been doing for over 5 years. The idea is to control the watering needs of the courses, and therefore the amount of water we pump from the golf's three borehole wells, as precisely as possible. This resource is as precious as it is vital for us. Not a day goes by without me coming to check the station, its condition, its consumption."
In addition to the wells available on the course, Golf des Yvelines recently rehabilitated an existing rainwater collection basin. "We dredged nearly 3000 cubic metres of soil deposited at the bottom of this basin to allow it to regain its initial capacity. When filled, it offers 2.5m in height and nearly 5 to 6000 cubic metres of water. Having this kind of reserve available in case of emergency is significant."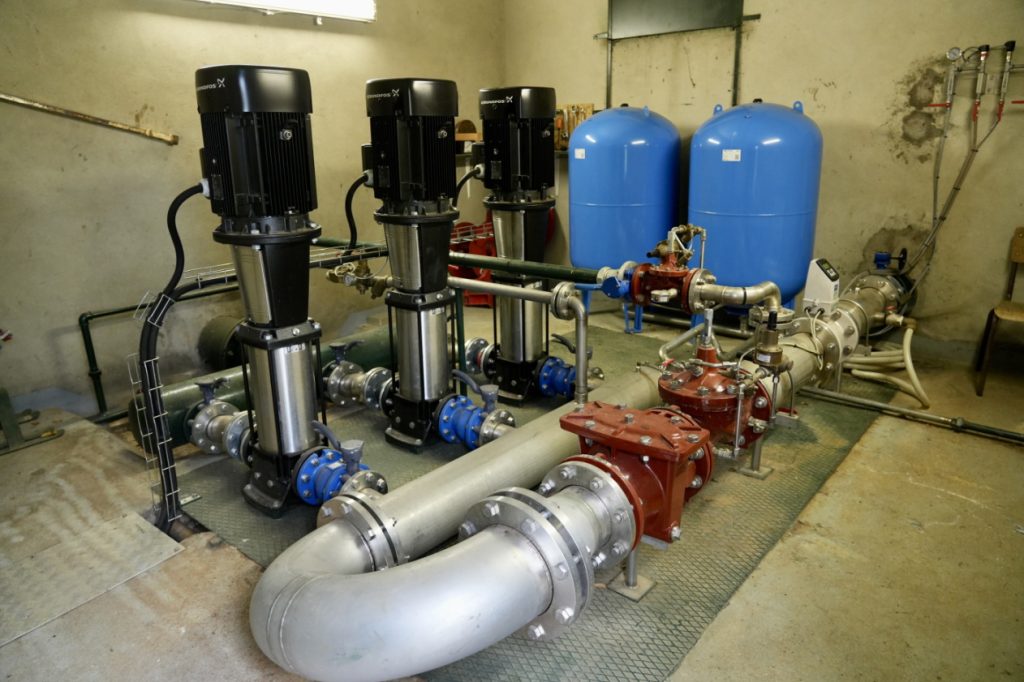 2. Biodiversity preservation
Golf des Yvelines is an estate where nature reigns supreme. Throughout the course, deer are encountered regularly, and the biodiversity thrives in its undergrowth. "My occupation is not solely dedicated to golf, as the course is integrated within a much broader natural space," emphasizes Raymond Morand. "One must realize that certain parts of the course are situated right next to the natural habitat of multiple species." This is why the fourth tee is occasionally scratched by badgers living just below. It is also the rationale behind leaving a vast area untouched to the left of the 12th fairway. "This entire wooded zone is entirely left to nature. We absolutely refrain from intervening. Brambles resurge in certain places, allowing young trees to grow undisturbed by the numerous deer that frequently come to give birth in these areas. It constitutes a precious habitat for a diverse fauna and flora."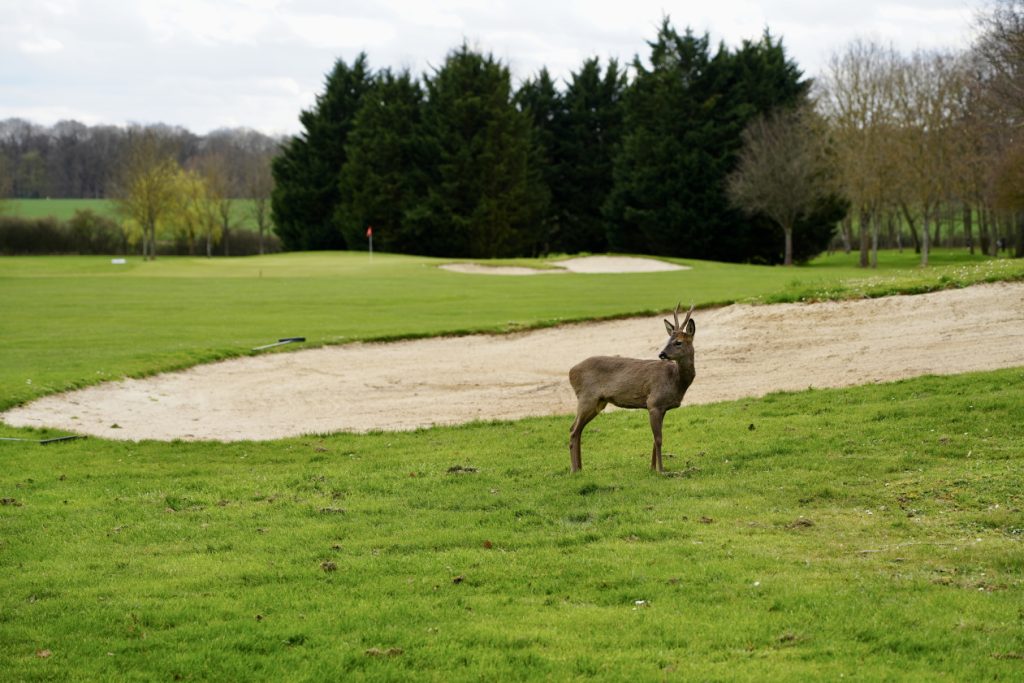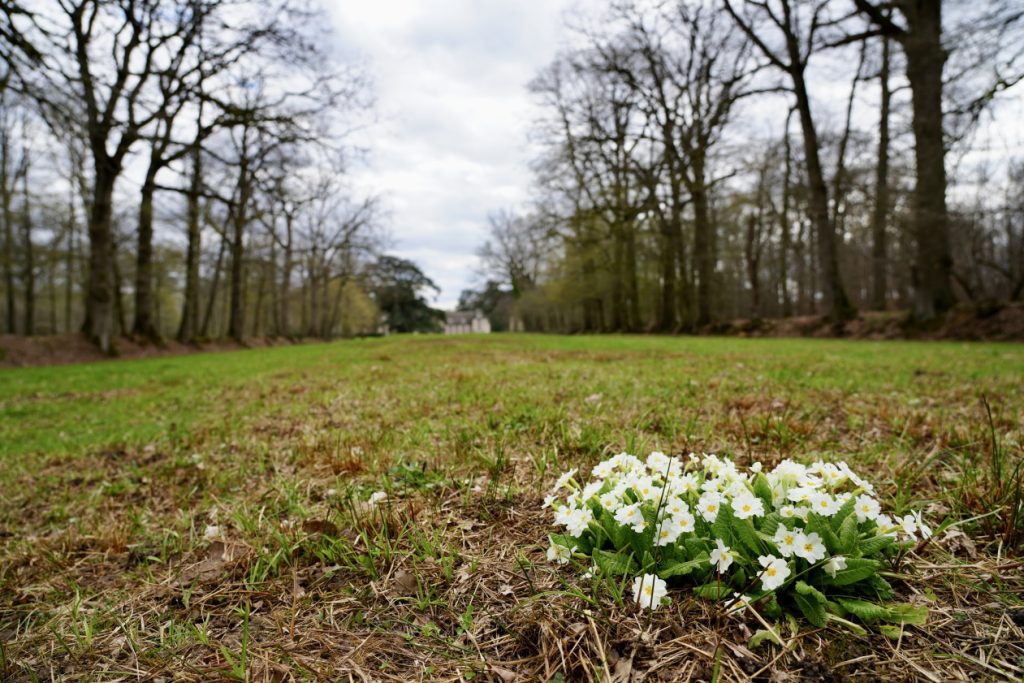 3. Controlled use of products
Undoubtedly, the main challenge confronting all golf courses in France is the prohibition of phytosanitary products by 2025. Le Golf des Yvelines has already taken proactive measures in this regard. "We transitioned to biocontrol a few years ago," confirms the superintendent. "On the 9-hole course Les Tilleuls, we solely employ natural fertilizers, free from synthetic substances. However, in my view, the most critical aspect is not engaging in a race for the lowest-cut greens. As the mowing height decreases, diseases tend to thrive. Moreover, no product can replace consistent mechanical work: aeration, sanding, top dressing, rolling… I perform between 20 and 25 top dressings annually, which allows us to introduce sand in small quantities without suffocating the grass. Ultimately, knowing one's own terrain enables us to anticipate potential diseases better, thus eliminating the need for synthetic products."
Golf label for biodiversity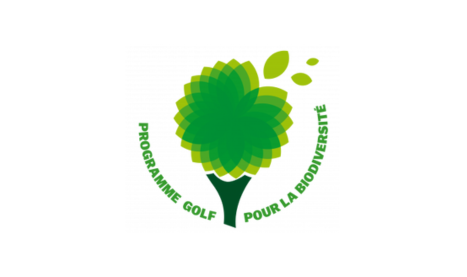 Le Golf des Yvelines is aiming to achieve the Silver level of the "Golf for Biodiversity" label, a program established by the French Golf Federation and the National Museum of Natural History. Raymond Morand, the course superintendent, has no doubt about its imminent attainment.
"For years, we have been undertaking tangible actions to preserve the abundant wildlife and flora of the estate. We are well acquainted with all the species present on the golf course. Concrete efforts are made to safeguard them, and we raise awareness among players about this ecosystem.
It is essential to validate and affirm our endeavors through this type of label."
Zoom on the seed plot at Golf des Yvelines
To the left of the 6th fairway, an enclosure made of raw wood captures one's attention. It stands tall, surrounded by sturdy fencing. However, no animals are kept within its confines. Instead, it seems to provide protection to very young trees. "Indeed, it is a wooded plot intended to repopulate the forest in the long run," confirms Raymond Morand. "Caring for the forest is just as crucial as tending to the grass on this course, especially considering that it was here long before the golf course. If we focus solely on the course without a relevant forest management plan, this place will become barren in the future. The concept is to create a protected haven for future trees, unseen to us in their maturity, but which will benefit future generations. We have assembled 96 specimens of various varieties: oak, birch, and even a conifer. Currently, it may seem like a drop in the ocean, but it's an initial step to explore and envision larger endeavors in the near future. Through this wooded plot, we are taking tangible action for the generations to come. The idea is that they, too, can care for this area and enhance it in turn. Ultimately, we are but visitors to such preserved natural havens."